Entertainment
These Jack Crock-Pot Decals Are the Only Thing Keeping Us From Crying Again
By
|
Plenty of us are still deep in the grieving process, but maybe some decals will help. In case you forgot (but honestly, how could you?), we finally learned how Jack died on This Is Us. That goddamn Crock-Pot! People everywhere cast theirs aside in honor of our favorite TV dad and husband. Who knew that a kitchen gadget that brought joy to so many could be responsible for such sorrow? If you're still not OK with what happened to Jack, but aren't ready to throw out your slow-cooker just yet, you might want to stick one of these amazing Jack Crock-Pot decals on it.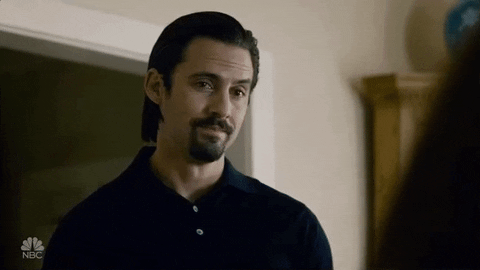 Image: Giphy
These Jack Crock-Pot decals are the perfect way to grieve while still, you know, feeding your family.
This one from Amazon reminds you to UNPLUG THE CROCK-POT FOR THE LOVE OF GOD. Plus you get Jack giving us that adorable signature smirk.
Maybe you said goodbye to your slow-cooker after Jack died (wouldn't blame you one bit) and moved over to Team Instant Pot. If so, we gotchu.
You can find this Instant Pot decal on Amazon. And once you slap it on their, you can stare at Jack while making so really amazing meals in your IP. I'm a fan.
Maybe you just a little reminder from beyond the grave?
I really believe that Jack would sign his name with a little heart. And honestly, who doesn't need to be reminded to unplug shit around the kitchen? Put this one from Amazon on everything. YOU NEVER KNOW.
It's also possible that the death of Jack has made you rebuke any and all counter top cooking appliances. Again, wouldn't blame you at all.
This mug speaks the truth. Find yours on Amazon, and sip from it while the trash truck comes and takes away all those potential death machines.
It's going to take a while to get over the loss of Jack. Cute decals will help.
(Image: Amazon)
Mommyish participates in affiliate commission programs, including with Amazon, which means that we receive a share of revenue from purchases you make from the links on this page.