Stuff
Back To School: 10 Reasons I'm So Sad For My Kid To Start School Again
By
|
I've posted before about not exactly being eager for the school year to start back up and now that we are down to less than two weeks before the first day, I feel the need to whine again. I can't even with the new school year- here in cold NY, we barely even got a summer and my daughter broke two bones so it's been a big pile of poop. My son is starting kindergarten and he's terrified and miserable over it so our house is just a big bundle of nerves and unhappiness. Summer, please stay- we are so not ready to accept this! Here are my 10 reasons I do not want school to start again:
1. I Do Not Want To Wake Up Before The Sun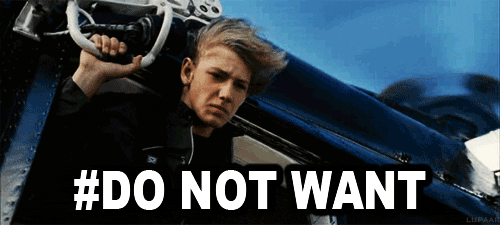 Summer means we sleep later. I like sleeping later. People who enjoy rising before the sun are freaks.
2. I Do Not Want To Help Anyone With Homework
Seriously. I'm super not down with math. Don't want to do it again.
3. I Do Not Want To Make Stupid Lunches
And now, we have both kids in school-so I get to make TWO stupid lunches.
4. I Do Not Want To Spend Money On School Supplies
I want to spend it on make-up instead. And the thought of having to elbow a fellow parent for the last 100-page wide-rule black and white composition notebook is vastly unappealing. Any mother who says she would rather buy Crayola than Sephora is a lying liar smothered in lie sauce.