Food
Hospital Food in Japan Is So Much Better Than Hospital Food in America
By
|
The first time I gave birth, I took my chances with the hospital food during my 3 day stay. And it was … fine? The meals weren't culinary masterpieces, by any means. But I was starving and they did the job. With my second daughter, I planned ahead and enlisted friends and family members to bring me food, because I remembered the meals from the first time. Best thing I did to prepare for that birth, let me tell you.
No one enjoys hospital food. That is, unless they've given birth in Japan. Imgur user Hahahah1111111Â recently posted some pictures of the food served to her while she recovered from childbirth in a hospital in Japan. We are forever jealous.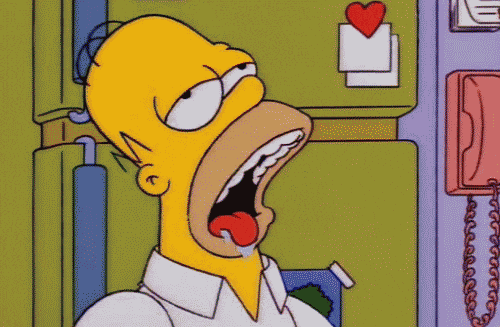 Image: Giphy
The hospital food in Japan looks like what we'd get here in an actual restaurant. Where are the cardboard cartons of juice??
Omuraisu, macaroni salad, chicken soup, squid rings, fruit, and green tea. Omuraisu is a an omelette made with fried rice and we need it immediately.
Salmon with mushroom sauce, soba noodles, and rice. This plate is gorgeous and was probably delicious.
Sea bream is a type of fish and we would eat it, hands down. She also got chicken meatballs, pickled daikon, and chawanmushi (egg custard). Sure beats the rubbery scrambled eggs I got.
Even the chicken fingers look amazing? Like how is all of this food served in a hospital.
Hey look, a cardboard carton of milk! Starting to feel like home.
Mushroom pasta, potato salad, broccoli and bacon salad, and chicken soup. I want all of this for dinner tonight.
These incredible meals went on for days. No rubbery eggs, no dry chicken, no bland pasta. Just meal after meal of delicious, hearty, and by all appearances, healthy food. Not a Jello cup in sight! The new mom even got a celebration meal for her final gourmet dinner.
Called "Oiwai", the celebration dinner consisted of roast beef, mashed potatoes, Camembert and raisins, lotus root with gravy, corn soup, and tiramisu for dessert. Congratulations on your baby, we are going to spoil you rotten!
Food is love, and this hospital really takes showering new moms with love to a whole new level. Congrats on the baby, Hahahah1111111! We hope you delighted in every moment spent with the little one, while savoring each and every bite of your 5-star hospital dining experience.
Also read:
(Image: Imgur/hahahah1111111)