This Horrifying Bra Story Is Why Everyone Shops Online Now
Listen, I worked in retail for a lot of years, and let me tell you: people are AWFUL. I'm not sure what, exactly, comes over a person in the confines of a dressing room. But I've carried, birthed, and raised two babies, and the most disgusting things I've ever encountered have been in retail. Nightmarish, horrid things that most (I hope) shoppers would be aghast to discover actually happen. I would take the worst, stickiest diaper blowout, in a car seat, with only one fast food napkin to clean up with, over dressing room recovery. Bottom line: retail stories are bad. This horrifying bra story on Twitter will make you wonder why anyone, ever, shops anywhere except online. People: they're the worst.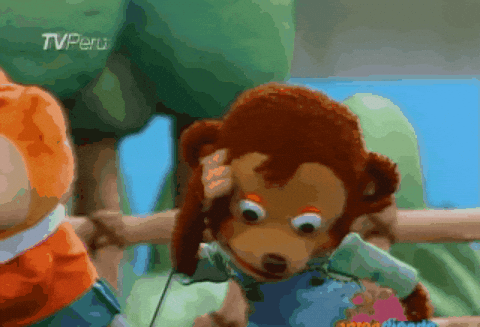 Image: Giphy
The horrifying bra story starts simply enough. Girl goes shopping, girl finds bra, girl tries on bra, girl loves it! Not so fast, girl.
https://twitter.com/n_brayshaw/status/958769031829389312
SOMEONE TOOK OFF THEIR BRA TO STEAL A NEW BRA AND THIS POOR GIRL TRIED ON THEIR OLD, DISCARDED BRA AND WANTED TO BUY IT.
Just … WHY ARE PEOPLE? There is so much wrong with this, I struggle to even know where to begin. First off, shoplifters can fuck right off. This isn't someone who was stealing a load of bread to feed her kids. This is a person who wanted a new bra, and didn't want to pay for it! Hey, guess what? No one likes paying for new bras! They're expensive and stupid! And I'm trying to imagine the moment this poor old-bra-buying woman realized what had happened. Like, that moment of horrified realization: I just put my boobs in some strangers bra and decided, yep, this is the one for me!
Of course, people started replying to the original tweet with their own retail horror stories.
https://twitter.com/isthatsophiep/status/959204854810972160
Literally working in retail nothing surprises me. Once a girl started her period so she snagged new panties and shorts. Totally reasonable. BUT SHE LEFT HER BLOODY CLOTHES ON THE SALES RACK

— Sam🍂 (@SimplySam_23) February 2, 2018
used to work in a thrift store and people would always come in and swap entire outfits and leave their old clothes on the floor. note that we didn't have a changing room 💀

— han (@idk_han) February 2, 2018
There are a few takeaways from this story. One, shop online. ALWAYS. Two, if you have to hit up a store, ALWAYS CHECK FOR TAGS ON THE GARMENT before you try it on. And three, for the love of god if you're the kind of person who leaves their old dirty bra behind for the next unsuspecting customer, GO AWAY.