News
'Friends' Is Leaving Netflix, And This Isn't The One Where Chandler Can't Cry
By
|
They say all good things must come to an end, and that seems like it's especially the case in the era of Netflix, where we're not always guaranteed what we want to watch will be there when we want to watch it. And that's especially painful in light of the latest news Netflix confirmed on Twitter Tuesday, setting the Interwebs abuzz with people sobbing almost as much as we did when Pheobe gave the triplets up or when Rachel told Ross she got off the plane (albeit, those were some happy tears). The departure of the beloved series comes right on the heels of another significant loss for Netflix viewers with the June 25th announcement that another iconic lifestyle series, The Office, will be leaving Netflix and becoming part of NBCUniversal's new streaming service that's set to launch later this year. While Netflix viewers will eventually have to give Michael Scott and Dunder Mifflin up (unless they hook up with its new streaming platform), we have until 2021 to make our peace with that. As if we'll ever be okay with it.
Friends Leaving Netflix: Lobsters No Longer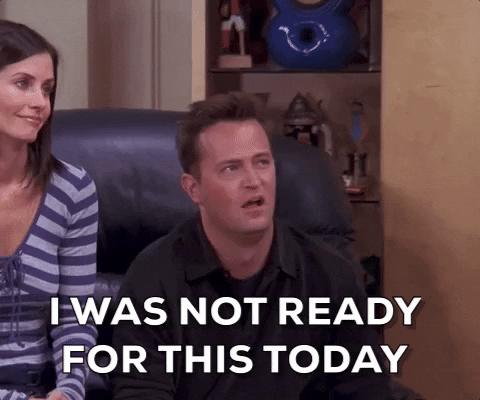 But not so with Central Perk's most consistent customers. The way Netflix tweeted about no longer being Friends's lobster was almost as heartbreaking as the news itself. Titling it 'The One Where We Have To Say Goodbye,' the streaming site bid our best buds a fond adieu with a sweet little coffee emoji and gratitude for the memories. And most shockingly, it told Netflix fans that we only had until the beginning of 2020 to binge rewatch all 236 episodes.
The One Where We Have To Say Goodbye.

We're sorry to see Friends go to Warner's streaming service at the beginning of 2020 (in The US). Thanks for the memories, gang ☕

— Netflix US (@netflix) July 9, 2019
The One Where There's A New Platform In Town
Those who can't live without their Smelly Cat fix aren't entirely out of luck. Friends will still be available…just on WarnerMedia's new streaming platform. WarnerMedia's HBO Max is being touted as a mix of exclusive original programming and a plethora of the company's best and brightest shows from their vast library.  (Wasn't that what Netflix used to be? Just me?) Some of the other shows HBO Max will feature include The Fresh Prince of Bel Air and Pretty Little Liars, and Reese Witherspoon's company Hello Sunshine is making two films just for HBO Max. Sounds pretty darned enticing, doesn't it? HBO Max will join other companies looking to break Netflix's hold on the streaming industry, including Disney, AT&T, Comcast and of course, NBC Universal with their flagship The Office.
Sorry, Netflix. It doesn't look like this is 'just a break,' and we're all verklempt.