Pop Culture
The Garbage People Of The 'Fashion Police' Pregnancy-Shame Elsa Pataky
By
|
Things have been going so well in the world of body-shaming pregnant women. I haven't read a headline about a post-baby body in weeks. But the garbage people (I'm sadly including you in this Joan Rivers) on E!'s Fashion Police decided that they would go after Elsa Pataky, the amazingly gorgeous and heavily pregnant wife of Chris Hemsworth, who is expecting twins. Pataky wore a Elie Saab gown with a drop waist to the Academy Awards on Sunday night, and even though her dress wasn't my personal favorite dress of the evening, she looked gorgeous. I think you could basically put her in a dress constructed of burlap and twisty ties and she would still look gorgeous. But haters gonna hate, or in this case, The Fashion Police is gonna po-lice, and here is what they said:
[youtube_iframe id="f_XeoAC6f3I"]
We get to hear from Kelly Osbourne, who what? What does she do with her life? She is the daughter of a famous rock star and has a few bad music singles out. She is famous for being the daughter of someone famous, and for being shitty on TV. She whipped out her judgy by saying:
It's not the appropriate dress to wear if you are pregnant.
FffFFFFFFFffffFFFFFFFFFFFFfffFFFF UUUUUuuuuuUUUUUuuu. You know what the appropriate dress to wear while you are pregnant is? ANY damn dress you want.
And then we have this George Kotsiopoulos bitchass who says:
"The last thing I wanna do is rip on a pregnant woman because it is incredible that you can do this with your bodies, But I would be remiss to not … it's a horrible dress on her. That doesn't look like a baby bump, it looks like a beer belly. I'm sorry and I acknowledge that that's a horrible thing to say, but it's the wrong dress on this woman."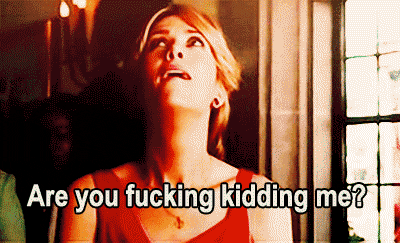 I hate these people. I hate all these garbage people. And smug little tee-heeing Giuliana Rancic who should be sensitive to heavily pregnant woman and who should know better. especially considering she plans to have another baby soon, and even if it is via surrogacy, she should at least be pro-pregnant body.
And saying  this is a horrible thing to say and then going on to say it anyway doesn't make it better. It doesn't make it OK to be an asshole. Acknowledging that you are an asshole doesn't make it OK for you to be an asshole.
I hate the whole media scrutiny and ripping apart of women, but what I hate most of all is how it is done to pregnant women, or women who have just had a baby. I think if there is anytime a woman should have people STFU about how she looks that is when she is pregnant. Actually, I believe people should STFU about how other people look at all time, but especially when they are pregnant.
I realize it just isn't these garbage people who do this. There was a whole lot of body shaming going down on Sunday night. I guess I just think when you have a popular TV show and you are influencing how other people think and view pregnant women you would show a bit more class when judging their pregnant bodies and what they chose to dress them in. I hate all these people.
(Image: getty images)