Entertainment
Uh Oh! Looks Like the Duggars May Have Upset Some People With Their Church Pants
By
|
The Duggar family has some really weird and restrictive rules. One of those rules is that women not wear pants, because modesty or some shit. I'm not entirely clear on the logic there (or anything Duggar related, tbh). But both Jim Bob and Michelle have spoken before about how wearing pants is a sign of immodesty, and that longer skirts and dresses that cover the knee are better. Lately, though, some of the Duggar women are bucking the rules and slipping their legs into pants. Which makes sense! Pants are way more comfortable, especially if you're running around after small kids all day. But apparently, their church and some congregants have taken issue with church pants, and the Duggars might've pissed off a few people. Oops.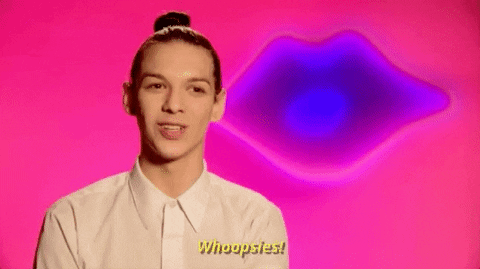 Image: Giphy
One of the first Duggar women to laugh in the face of stupid rules was our favorite rebel-in-the-making, Jinger. She's been wearing the pants in that family (heh) for a while now.
When Jinger first started wearing pants, people were shocked. Mostly because it started before she got married, which is when Duggar women are released from many of the shackles of the family rules. But now, other Duggars (band name idea!) are stepping out in the immodest garment.
Even Jill Dillard, who by all accounts is a pretty stalwart soldier in the Duggar army, has been spotted out and about without a skirt on.
Jill's disgraced husband Derick recently posted a picture of her speaking to a group of young women about "God-centered" relationships. So not only was Jill wearing pants, but she was wearing them to an official speaking engagement. Bold! Commenters seriously could not believe their eyes.
According to The Inquistr, some members of their church are not happy with the change in wardrobe. An anonymous member has come forward and claimed that congregants are incredibly disappointed in Jinger and Jill. They said, "the young women are allowing women who come in contact with them to be "defrauded," insinuating that they are forcing the men in question to lust after them."
LOL okay. Forcing men to lust after them is a new one. Keep on wearing those pants, Duggar girls. It's easier to run away from this crazy-ass clan in them, anyway.
(Image: Instagram/@jingervuolo)