Childrearing
Dollywood Added a Calming Room for Kids with Autism, as if We Didn't Love Dolly Parton Enough Already
By
|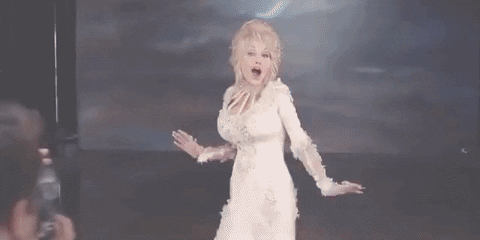 (Via Giphy)
I will never hear a word against Dolly Parton. Even if all she did with her life was write "Jolene," that would be enough, but Parton is a prolific singer-songwriting genius, humanitarian, businesswoman, and writer who gets more done in a single day than 12 James Francos. She's written over 3,000 songs, been nominated for 46 Grammys, and even takes time out of her day to deliver impassioned speeches defending Miley Cyrus against crabby slut-shaming.
Ahem. Sorry, this post was supposed to be about a new accessibility initiative at Dollywood, but I got a little sidetracked because I like talking about how much I like Dolly Parton more than I like talking about virtually any other subject. (I also have one of these ready to go about Charo, who is one of the world's greatest living guitar players.)
But as if Dolly Parton were not already the entire sun submerged in a glass of orange soda, the new accessibility initiative at Dollywood will make everyone love her even more.
According to WFTV, Dollywood has added a new "Calming Room" where kids with autism or other sensory disorders can go to relax when they start to experience sensory overload, which can be a real problem at amusement parks like Dollywood.
"The children as soon as they come in will just go into the teepee and be by themselves. Or we have the fiber optic lighting, and they will either sit or lay down and just look at the lights," said Judy Toth of the Ride Accessibility Center for Dollywood. The room is also stocked with sensory-friendly objects, which will be familiar to many visitors because they're what many of them will have used in sensory integration therapy.
Dollywood's Calming Room is the first such thing installed at any amusement park in the world, but Legoland is reportedly in the process of designing a calming area of its own. The usefulness of a calming space for families with children with autism is obvious. Leave it to Dollywood to pioneer something so thoughtful.