Stuff
Diana Ross Went Peak Mom When She Heard Tracee Ellis Ross Got Nominated for an Emmy
By
|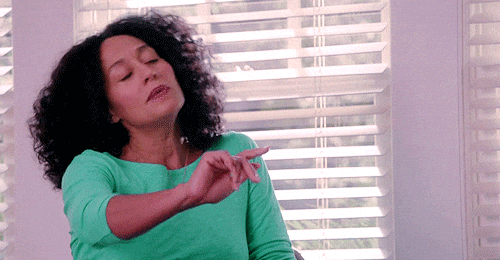 Tracee Ellis Ross is the beautiful and devastatingly funny star of Black-ish on ABC. In every episode she is amazing, and she was just recognized with a nomination for Outstanding Actress in a Comedy at the Emmys. Tracee Ellis Ross is also the daughter of international icon Diana Ross, and if you thought that being a mega-star of Diana Ross' caliber would mean you would be chill and laid-back at the news that your daughter got nominated for an Emmy, you'd be wrong, because Diana Ross lost her mind and screamed with gleeful mom-joy.
"She was really cute and we screamed for a little bit," Tracee Ellis Ross told People Magazine. Her mom was the first person she called when she got the news.
Diana Ross did not stop at just screaming with joy and calling everyone she knew. She took out a full-page ad in the Hollywood Reporter to congratulate her daughter, and also to inform everyone who didn't already know: Tracee Ellis Ross just got nominated for an Emmy.
(Via Twitter/TraceeEllisRoss)
Tracee Ellis Ross is also the first black woman to be nominated in the Outstanding Actress in a Comedy category since 1986, so this is a very big deal. (Also c'mon, Hollywood, get it together. That is 30 years since the last black woman was nominated in this category. It is inconceivable that no black actress was brilliant in the past 30 years.)
It's adorable how excited Diana Ross is for her daughter. In fact, if you go to her Twitter account, most of it is devoted to talking up her children's achievements. Diana Ross is one proud mother.