Entertainment
Is There Another Duggar Cheating Scandal Brewing?
By
|
Jill and Derick Dillard have a a bit of a rough end to 2017. There was the time he was a transphobic asshole to a young girl on Twitter. Which led to him being fired from the family business. And then of course, there was the crowdfunding debacle. So it was make sense, honestly, if a Derick Dillard cheating scandal is on the horizon. Jill has been on a bit of a rebellious streak lately, so maybe the speculation on a Duggar fans Reddit thread has some merit?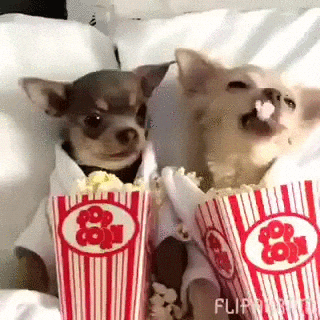 Image: Giphy
The Derick Dillard cheating scandal gained steam on a Reddit thread, with speculation from fans about Derick's recent behavior and social media comments.
A fan speculated on Reddit that things seemed a bit chilly between Jill and Derick. And some of his recent comments and the company he's been keeping might signal bigger problems. Apparently, Jill and Derick were spotted out and about with Josh and Anna Duggar, and Josh recently donated money to the Dillard's scamfunding. What's that saying? When you lay down with dogs, you wake up with fleas? No one in the Duggar family should go within 100 feet of Josh, tbh. He abused Derick's wife, for fuck's sake, and now they're all chummy chummy. That family is twisted.
Other fans chimed in with their own theories. Instead of agreeing that a Derick Dillard cheating scandal was brewing, many believe he's just, well, a complete asshole (same, tbh).
Others took the time to express their concern for Jill and some of the other Duggar girls, who're rushed into marriage with virtual strangers and start pumping out babies before the flowers have even dried out.
But, according to a random Redditor (so take this with a grain of salt), the cheating rumors aren't that far off.
Please Santa, bring us a gay Duggar cheating scandal! We've been really good all year, promise!
(Image: Facebook/The Dillard Family)