Entertainment
Chip and Joanna Gaines Announce Their Pregnancy
By
|
It looks like JoJo is going to be putting her signature touch on a new nursery in the new year! Chip and Joanna Gaines have given their fans a series of big announcements recently, but the latest is certainly the best so far. The Fixer Upper couple just announced that they are pregnant with their fifth child, reports One Country.
"Gaines party of 7 .. (If you're still confused.. WE ARE PREGNANT)," Chip captioned an adorable photo of he and his wife cradling his fake baby bump.
Of course, it's clear that Joanna is no so subtly hiding her actual baby bump under her grey sweatshirt. The Gaines have always been very family oriented, which is obvious from their HGTV show. No matter their project timeline, the pair always find time to spend with their four kids.
While fans of the show have watched Drake, 12, Ella, 11, Duke, 9, and Emmie Kay, 7, grow up over the past 5 years, this newest Gaines won't be living in the reality TV spotlight. The Gaines did announce late last year that season 5 of Fixer Upper was their final season.
"It is with both sadness and expectation that we share the news that Season 5 of Fixer Upper will be our last," the couple posted on their website. "While we are confident that this is the right choice for us, it has for sure not been an easy one to come to terms with."
Anyone else notice "expectation" in their statement? Were they baiting us?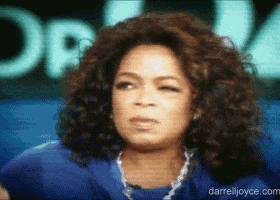 Joanna Gaines might not have been hinting back in September, but she certainly was on her New Year's post. "New year, new hope… Be expectant," she not so subtly stated. "There is just something about fresh faith and unwavering trust that brings life to our souls. May this be your best year yet."
Knowing how much the Gaines love having babies around, it is likely to be their best year yet. After the show announced it's end, Chip Gaines did hint that he wanted to have another child. He noted that before the show, they had four babies, and since, they haven't had a baby. But he definitely wanted to try for more. "For me, I'm really excited to go back and try to maybe… try to make some more babies," he said, according to PEOPLE.
Congratulations to the Gaines family on their newest addition!
(Image: Instagram/@chipgaines)