new born baby
Bringing Home Baby: Expectations Vs. Reality
By
|
When I was pregnant with my first child, I had sky-high expectations for how certain things would go once we brought her home from the hospital. Of course I had heard horror stories about sleepless nights, nursing difficulties, leaky boobs and a deflated post-partum stomach but obviously, it would all be different FOR ME. I would be the shining exception to every crappy "bringing home baby" rule. My house would be neat and tidy, my baby would be held for hours and doted on and I would bounce back to normal, lickity split.
Except, no. Not at all. Not even remotely close, in fact. I won't say it was a horror show but my first few weeks as a mother were definitely not the sunshine-filled, rainbow-tinted tableau I had assumed they would be. It was just very real and so totally devoid of the veneer of adorableness that Pinterest and moms who lie about how #blessed they are on Facebook had led me to believe it would be.
I am about to do a comparison of my imagined life post-baby and my actual life post-baby. I do not spare you any of it because that is what I am here for. Hang on tight, because here we go- bringing home baby: expectations vs. reality:
The Drive Home From The Hospital
Expectation:
Reality: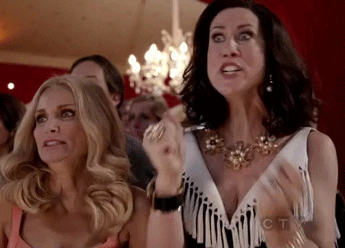 I thought it would be the happiest car ride of our lives but I was too busy losing it every time we hit a bump to enjoy it.
Breastfeeding
Expectation:
Reality:
I "gave up" nursing so many times in the first days we brought our babies home. Without a nurse or lactation consultant there to assist me, I felt lost and inept. It was so not the blissful and "natural" process I had been snowed into thinking it would be.
First Night's Sleep
Expectation: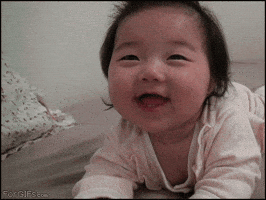 Reality:
I thought we would get our daughter to nod off so easily- I mean, we had all the baby sleep paraphernalia that Babies R Us had to offer! She still had the nerve to stubbornly refuse to fall asleep without a few hours of pacing and burping and feeding.