Entertainment
OMG, 'Blue's Clues' Is Coming Back Because Apparently We're Stuck in a Time Warp
By
|
I'm starting to get a little suspicious, friends. First, some of our favorite childhood toys are coming back. Then, we got word yesterday that The Muppet Babies is getting a reboot on Disney Junior. And now, Nickelodeon announced that Blue's Clues will be coming back to the network we all loved as kids. Are we … is this the upside down? What is happening??
Blue's Clues, in case you forgot, starred a little puppy named Blue who, with the help of her sidekick Steve, solved puzzles. It was delightful!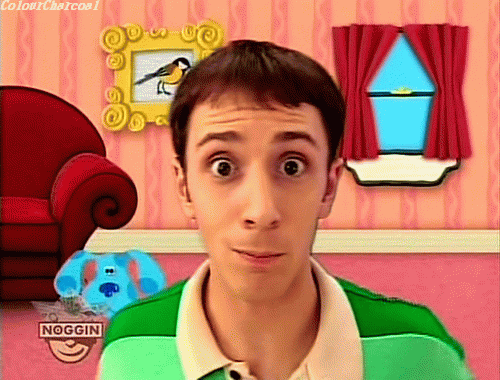 Image: Giphy
I was a little old for Blue's target audience when it came out in 1996, but I'm not going to lie, I still watched from time to time. Steve always sort of weirded me out, but he was a adult who spent all his time talking to a puppy, so. I'm sure I wasn't the only one who felt that way.
The new run of the show will follow the original, for the most part. Blue will still be the star, but we'll be saying goodbye to Steve. The live-action host hasn't even been cast yet!
Nickelodeon is on the hunt for their human host. And they're looking for men and women! The casting notice on the website says that the network will be holding an open audition in Burbank, CA for men and women of all ethnicities who can play between 18 – 25 years old. I kind of want to audition, LOL. If you want to throw your hat in the ring, the open call is schedule for April 14!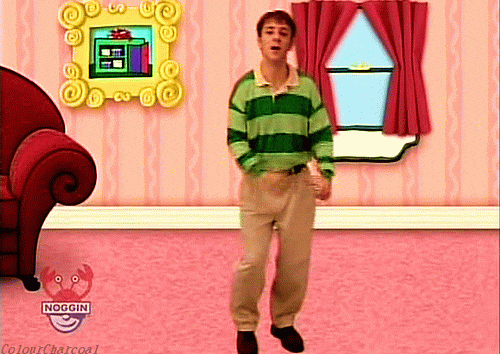 Image: Giphy
I mean, I can do THAT. No problem.
The original show ran for 10 seasons. But you may remember, Steve was mysteriously replaced in 2002. Rumors swirled about why he left (I genuinely thought he had died and didn't realize until just a few years ago that he was still alive), but it turns out, he just wanted to focus on his music career. Not, uh, sure that was the right career move, tbh.
The Blue's Clues reboot hasn't even started filming (we need a human!), but we're sure as the premiere date gets closer, the hype will start to build. Can't wait to solve puzzles with Blue again!
(Image: Facebook / Blue's Clues)