Entertainment
Women Posts Hilarious Family Photos That Were Photoshopped Beyond Recognition
This is either the most masterful troll in recent memory, or the work of the worst photographer to ever wield a camera. Either way, these family photos are beyond funny. The bad photoshop is almost too bad to believe. Which means it's probably fake, because it's the internet. But we don't even care, we're just happy to see them.
Pam Dave Zaring posted the family photos on Facebook, inviting the world to marvel at the hilariously bad photoshop done by their photographer.
"Ok. This is NOT a joke. We paid a photographer, who claimed to be a professional, $2-250 for a family photo shoot. Please see these FOR REAL photos she delivered to us….She said the shadows were really bad on the beautiful, clear, sunny day and that her professor never taught her to retouch photos."
"I literally have not laughed this hard in YEARS!!!!! You can't make this stuff up…..again, this is NOT a joke – final product"
The pictures are … nightmarish. But also, some of the funniest pictures we've EVER seen. The photographer/troll claimed that the shadows were bad and she had to photoshop them, but no one ever taught her how. So she just went to town! You really have to see it to believe it.
Like, what the actual hell? What even IS that? The funniest thing about this picture is that she left the dogs alone. Just a family of fucked up faces, and two cute dogs. Do dogs not cast shadows?
I mean, you can certainly see the family resemblance. Especially if the family is made up victims of Buffalo Bill from Silence of the Lambs.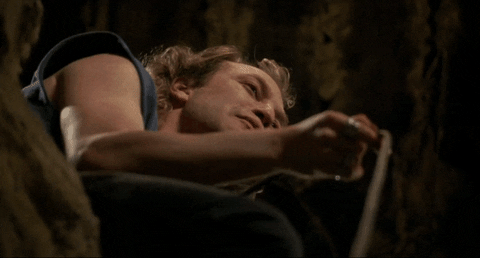 Image: Giphy
Since the photos went mega-viral, there's been an added twist to this bad photoshop fail. The credited photographer, Lesa Hall, has a Facebook page that, if real, is incredibly bizarre. But the whole thing feels like a set-up, with the family and photographer trying to cash in on a little internet fame.
Then there's … this.
I'm not going to lie, the Donald one made me do that laugh where you sound like a barking seal. Methinks Lesa is a terrible photographer, but a really good internet troll. And I'm here for it.
What say you? Really bad photoshop, or collaborative ruse?
(Image: Facebook/Pam Dave Zaring)