Childrearing
This Baby Girl Was Born on the Day of the Eclipse, Guess What They Named Her
By
|
A South Carolina woman went into labor earlier than expected this week. She was due to have a baby on September 3, but delivered a baby girl on the day of the total solar eclipse. The baby girl almost certainly has superpowers now, but she also has an unconventional new name. Her mother celebrated her birth by naming her Eclipse.
OK, fair enough. If anybody can carry off a name like that, it's a baby born during one. And little Eclipse was born in South Carolina, which is one of the 14 U.S. states that actually got the "totality" version of the eclipse. (That's the cool one where the sun gets totally blocked out. Most of us just saw it get dark and windy for a moment, then made fun of it on Twitter.)
According to Good Morning America, Eclipse Alizabeth Eubanks was due on September 3, but she was born at 8:04 a.m. on August 21. That's several hours before the real life event actually started, but it still counts as being an eclipse baby. The hospital gave her a cute souvenir onesie.
She now might spend the rest of her life explaining to her friends why she's got that name, but at least she has a good story for that one. (I don't know how she's going to explain "Alizabeth.")
If she'd been born on time, Eclipse would have been Violet.
Eclipse's mother, Freedom Eubanks, said her family was "shocked" when they heard the baby's name. She's named "Freedom," and her family was shocked by "Eclipse"? OK.
But after the initial surprise, Freedom Eubanks says they came around and everybody likes it now.
Meet Eclipse! She was born at 8:04 a.m. at Greenville Memorial Hospital. She's 6 pounds, 3 ounces and 19 inches long. Mom and dad made a last-minute decision to name her Eclipse this morning.

Posted by Greenville Health System on Monday, August 21, 2017
"I think it was just meant to be, her name," she added. "We're probably going to call her Clipsey."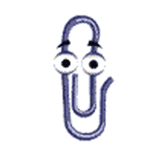 The name might be unusual, but she's not entirely unique. At least 11 babies were born at Greenville Memorial Hospital on the day of the eclipse. The hospital didn't say if any of the others were also named Eclipse.
If the TV show Heroes ever comes back, it can be about those babies. If they didn't get super powers by being born on the day of the eclipse, at least they got some cute Eclipse Baby souvenir onesies from the hospital.
Also read:
(Image: iStockPhoto /Â kevinmayer)