Food
Angry Orchard Has a New Rose Hard Cider and It Is Extremely Instagrammable
By
|
Spring is almost here (it better be, goddamnit), so that means it's almost time for outdoor drinks! And what says spring better than rose hard cider? Nothing, that's what. Angry Orchard has released a new hard cider, and this one is going to be all over your Instagram feed. The rose hard cider is the perfect shade of pale pink, so it's gorgeous and obviously, pretty tasty.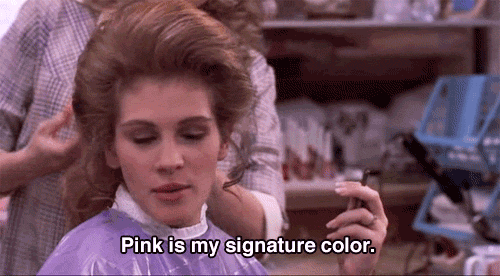 Image: Giphy
The Angry Orchard rose hard cider is hitting when the iron is hot on the pink drink craze. We've seen all sorts of rose wines, pink Baileys, and now this. If you don't like the color pink, you better start.
https://www.instagram.com/p/Bf1I7U_BHhQ/?taken-by=angryorchard
According to Angry Orchard, the rose hard cider is made using a variety of red flesh apples from France, plus Gala, Red Delicious, Fuji, and more. The red flesh apples give the cider its signature rosy hue, and it has a dry, crisp finish.
https://www.instagram.com/p/BfjGuUKhXSW/?taken-by=angryorchard
Maybe you want to get in on the pink drink thing while it's still cool but don't like wine! Then this is perfect for you. The cider comes in a 6-pack or a variety pack, and has an alcohol content of 5.5%. So basically it's perfect for brunch, or drinks with the girls, or pre-gaming for a night out.
Angry Orchard even has some yummy recipes on their site that use the new pink cider. Can anyone say rose cider spritzer?
A quick scroll through the #RoseCider tag on Instagram proves that the social media takeover is already underway. This spring, don't be surprised to see post after post of this pretty pink cider on your feed. I, myself, will be heading out to grab a sixer today. Sipping on this spring beauty will surely make the gray, drizzly skies outside more bearable, right?
(Image: Instagram/@angryorchard)