Stuff
The Mother Drop-Kicking a Birthday Cake Across Kroger Is the Hero We Need Today
By
|
It has been a really terrible week. This may genuinely have been the worst news week I've ever seen in more than a decade of working on websites and in news rooms. I don't remember the last time I've seen anything on par with multiple terrorist attacks (Orlando, Shanghai), adults sending death threats to a 12-year-old, a toddler being killed by an alligator in Florida and people blaming his parents for it, an assassination in Britain, and more. In the face of all that, a little good news would be welcome. Barring good news, I'll take a fun bit of crazy, and that's why this morning I'm feeling deeply grateful to the mother who was so mad about a sub-par Superman drawing that she jumped up and down on a cake in the middle of a Kroger.
According to the Detroit Free Press, a woman went to a local Kroger to order a Batman v. Superman cake for her 7-year-old's birthday.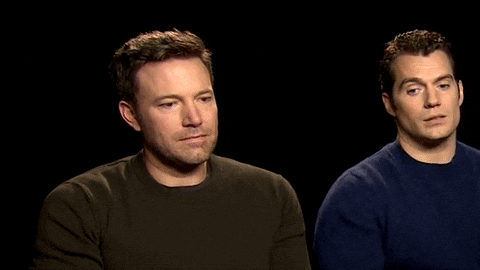 (Via Giphy)
As much as that feels like a sad choice of birthday cake for an innocent kid, apparently it's what he wanted. Unfortunately, the design did not turn out to his mother's liking. She thought the decorating did not look good enough, so she reportedly attempted to barge into the back of the store to re-decorate the cake herself, which just reminds me of the time a lady named Cecilia Gimenez tried to restore a painting without training and it wound up an Internet meme.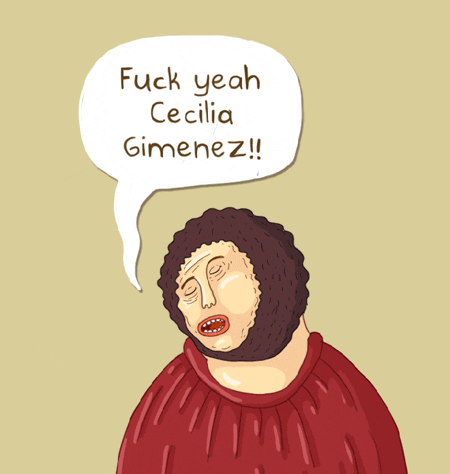 (Via Giphy)
It's not OK for random women to barge into food-prep areas at supermarkets, though, so the staff told her to get out. She didn't like that. Instead of leaving or even picking a fight, however, she reportedly responded by drop-kicking the offending birthday cake across the store. Then she jumped up and down on the pieces while screaming that her 7-year-old's birthday was ruined.
Toddler tantrum complete, she stomped her frosting-covered feet right out of the store, kicking over a "Wet Floor" sign on her way out.
I don't know if it's just stress or the need to find something funny right now, but the idea of a grown-ass woman jumping up and down on a birthday cake in the middle of a Kroger sounds like high comedy. (Farce counts as comedy.) Thanks, birthday cake lady. I needed that.
Police asked the woman to explain herself, and she said that the cake was not what she expected. She did say that she did not mean to drop-kick the cake and stomp on it, but that she dropped it by accident. It doesn't seem like anyone really believes her.